Valentine's Day in the heart of Rome (SOLD OUT)
For Lovers' Day, give your partner a unique experience
Romantic dinner with a view of the Eternal City
Romantic atmosphere with attention to every detail. Soft lighting and spectacular views over the beauties of the capital make Ristorante Consolini the ideal location for your Valentine's Day Dinner.
An enchanting place to spend an evening for two. Surprise your sweetheart!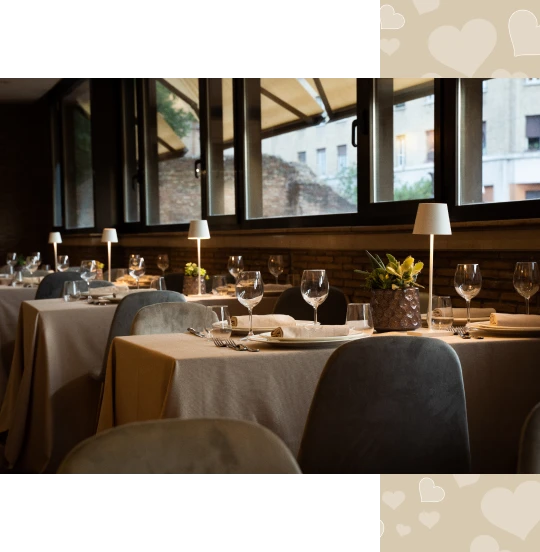 An intense menu designed for couples
To make such a special occasion even more magical, enveloping and tasty mountain flavours.
For Valentine's Day occasion, the chef promises a menu full of passion and creative flair, in a restaurant where the lighthouse is the search for raw materials.
Valentine's Day Welcome
Veal and saffron tartare
Crispy foie gras with wild berries
Pappardella pasta with wild boar ragout fondant
Lasagnetta pasta with truffle and artichokes
Brick of 'sakura' beef with brown hazelnut stock and parsley
Reserve your table for Valentine's Day
Fill in the form to send your reservation request