Lunch overlooking the Capital
Cozy atmosphere, attention to detail, spectacular views of the beauties of the capital.
Elements that make the Consolini Restaurant the ideal location for an Easter lunch dedicated to relaxation and good taste.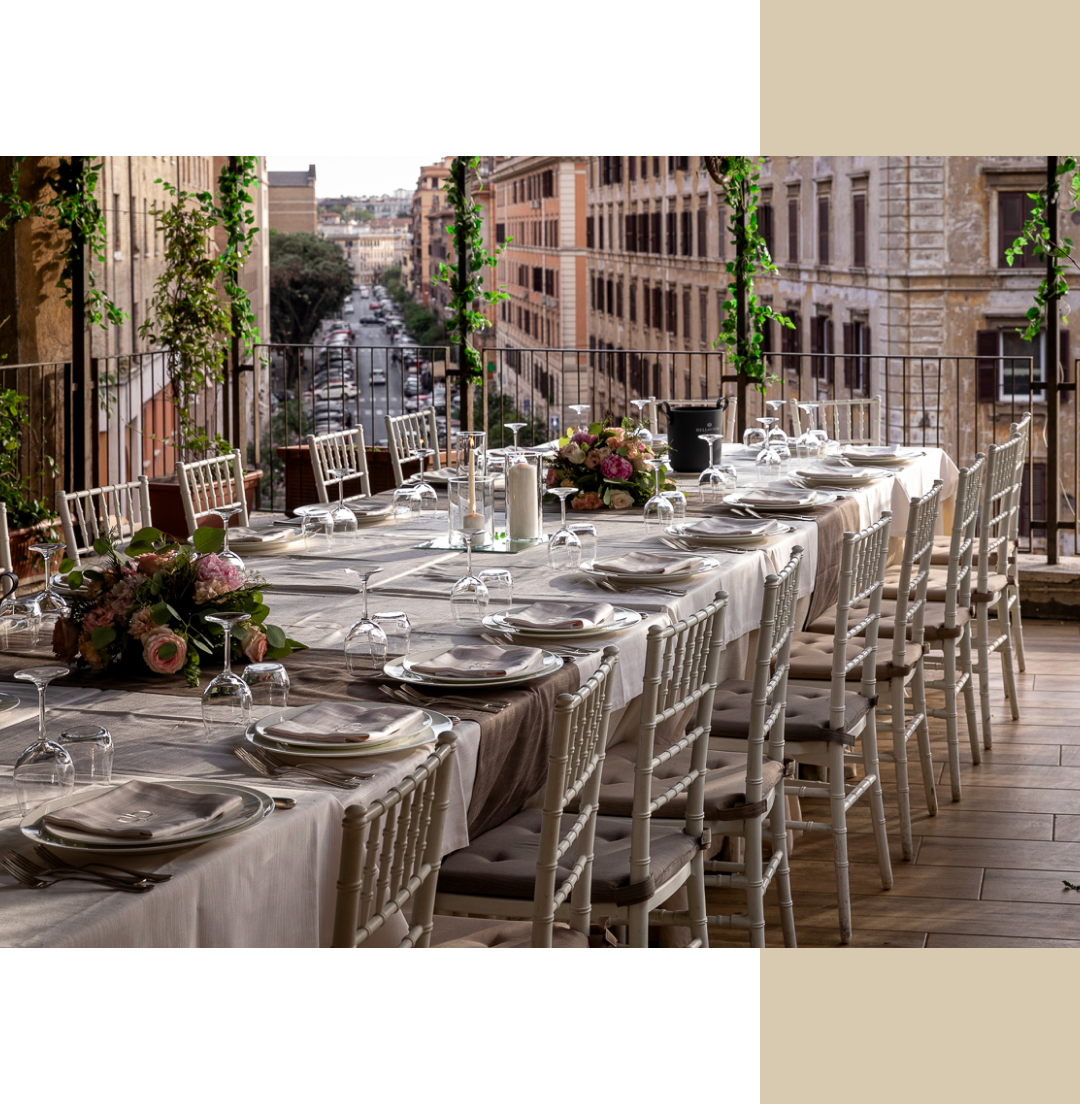 Tradition and innovation at table
To make such a special occasion even more magical, an enveloping and tasty menu. The more traditional Easter flavors such as lamb are offered alongside the more creative dishes.
Games of balance of colours, perfumes, textures and flavors that generate priceless partnerships.
For Easter Sunday the Chef offers:
Coratella with Artichokes Vignarola
Rustic pie
Octopus
Meatballs with Pistachio Cream
Fried Hazelnuts
A "pastas" of your choice from the following:
Crespelle Taleggio and Artichokes
Gnocchi with radicchio and bacon
Strozzapreti with Eggplant Pachino tomato and Ricotta Cheese
Cordicelle with Moscardini with Tomatoes
Lasagna with Ragout
Strozzapreti with Scent of Scalloped Sea
Risotto with Scampi Cream
A main course of your choice from the following:
Baked Kid Kid with Potatoes
Breaded Lamb with Herbs and Brown Bottom
Breaded Lamb Chops with
Potatoes Rabbit "Hunter style" with Potatoes
Fried Calamari and Shrimp
Turbot Fillet with Vanilla Carrot Cream
Sea Bass Fillet with Potatoes and Artichokes
Monkfish "Vicentina Style"
One dessert of your choice from the following:
Lemon sorbet
Chocolate cake with berries
Vanilla or Pistachio crème brulè
Orange chocolate sphere
Strawberries
Wild Berries
[Menu includes a mix of appetizers, 1 first course, 1 second course, 1 dessert per person]
Reserve your table for Easter
Fill out the form to send your booking request
Confirmation upon payment of a deposit of € 30 per person on the current account made out to: Consolini srl- IT80 A031 2403 2150 0000 0230 133 SWIFT: BAFUITRR